January 24 - International Education Day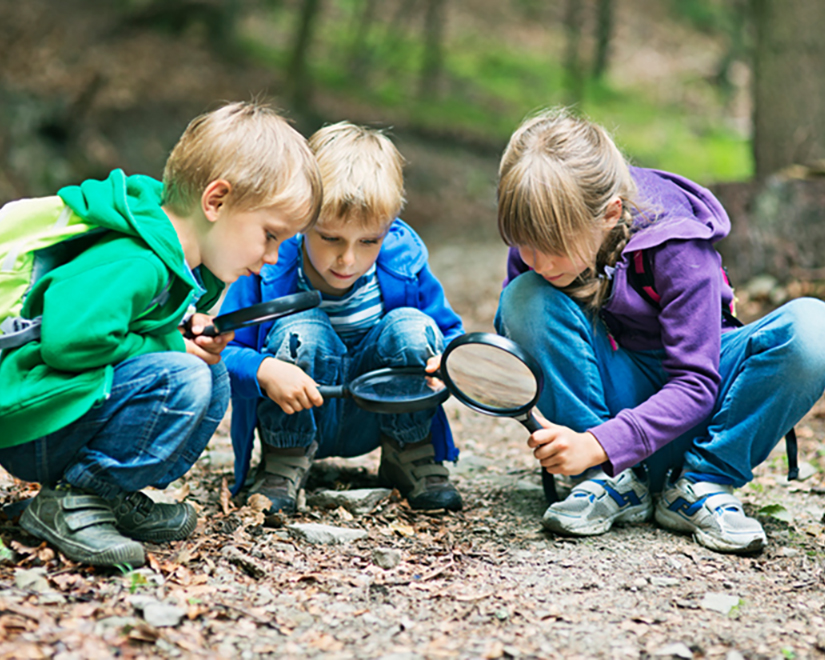 In 2018 the United Nations General Assembly proclaimed January 24 as International Education Day to celebrate the role of education for peace and development. The theme for 2022 is based on UNESCO's recent World Future of Education report and is entitled "Changing course, transforming education." The major thrusts include changing our relationship with nature and re-examining our relationship with technology, which, while offering revolutionary possibilities, raises challenges for equity, inclusion and democratic participation.
As Audrey Azoulay, Director-General of UNESCO explains on International Education Day, "In these extraordinary times, the status quo is no longer an option. If we want to transform the future, if we want to change course, we must rethink education. It is about forging a new social contract for education, as proposed in the UNESCO report on The Future of Education, published last November. We need to redress the injustices of the past and steer the digital transformation towards inclusion and equity. We also need to ensure that education fully contributes to sustainable development - for example, by integrating environmental education into all school curricula and training teachers in this area."
Even today, 258 million children and youth are still out of school; 617 million children and adolescents cannot read or do basic mathematics; less than 40 percent of girls in sub-Saharan Africa complete lower secondary education; and some four million refugee children and youth are out of school.

UNESCO in the Geosciences
UNESCO and its International Geoscience Program

The International Geoscience Program (IGCP) facilitates scientific cooperation for more sustainable use of natural resources and supports initiatives related to geo-diversity, geo-heritage and geohazard mitigation. Since 1972, IGCP and the International Union of Geological Sciences (IUGS) have collaborated to better identify and promote projects on in major areas:
Global change
Geohazards
Geodynamics
In 2018, IGCP welcomed a new partner, the Jeju Province Development Corporation (JPDC) of the Republic of Korea. In effect a new agreement entitled "Geoscience for Society: JPDC supporting the International Geoscience and Geoparks programme", the JPDC supports IGCP projects and UNESCO Global Geoparks.

This collaboration culminated in 2021 with the creation of the first Nature and Geoparks Academy, held April 26-28, in cooperation with the Turkish National Commission for UNESCO and the Turkish Association for the Protection of Geological Heritage (JEMİRKO, a geological heritage NGO) in Turkey. During the three-day training, UNESCO experts gave presentations on topics related to the International Geoscience Program, UNESCO Global Geoparks (IGGP) and UNESCO-designated sites. More than 60 people participated in the courses. As a result, they have deepened their knowledge of global geoparks and have a better understanding of how to act at the local level. The Kula-Salihli Global Geopark in Turkey is an example of this learning.

UNESCO and The Earth Project
In April 2021, UNESCO partnered with The Earth Project (TEP) to offer a 6-month virtual internship to young environmental enthusiasts from around the world. More than 350 people responded to the call and, after a rigorous selection process, 22 young ambassadors from 19 countries were chosen.

The program, designed and co-led by the WEP technical team and Sofia Panasiuk, an undergraduate student in Earth Sciences at the University of Toronto, with support from Charlotte Curry, a PhD student in Glaciology (Belfast/Sheffield), focused on topics such as plastic pollution, biodiversity loss, ecosystem restoration, and integrating climate change into school curricula.

Twelve world-renowned environmental experts delivered weekly lectures to the youth ambassadors. They also participated in workshops on digital media platforms, attended UN events, read numerous global public surveys, and learned how to communicate environmental science. Their contribution to Earth Day and participation in World Environment Day were highlights of the training. For the latter event, the youth ambassadors interviewed more than 30 experts from around the world, asking critical questions about key Earth challenges such as clean water supply, sustainable architecture, tree planting effectiveness, and geohazards. Finally, the program ended with a major event: the presentation of the combined results of their climate education survey and their pollution survey, the former of which received over 500 responses.

The International Geoscience Education Organization
The International Geoscience Education Organization (IGEO) was created on Tuesday, January 18, 2000 at the 3rd International Geoscience Education Conference in Sydney, Australia. The purpose of the organization is to promote geoscience education internationally, to raise public awareness of geoscience, especially among young people, and to work to improve the quality of geoscience education worldwide. Thus, IGEO scrutinizes the international supply of geoscience education, promotes communication among geoscience educators worldwide, ensures the connection between international and national organizations concerned with geoscience education and the connection between international professional geoscience organizations.
The goal of the organization is to educate young people about climate issues. Indeed, anthropic activities affect the balance of the planetary system. Access to knowledge in geosciences offers tremendous opportunities to better understand and adapt human activities on Earth. Teaching about the geosphere, atmosphere, hydrosphere, and biosphere is becoming one of the solutions to mitigate the harmful effects of humans on their environment, for example:
Burning fossil fuels can cause climate change;
Careless exploitation of resources can devastate landscapes;
Overexploitation of water supplies can lead to them drying up;
Pollution can affect all spheres of the Earth.
At the same time, natural hazards can impact human activities, including earthquakes, tsunamis, volcanic reactions, storms, floods and landslides. Promoting the study of geosciences is therefore becoming a priority for all.
The International Geoscience Olympiad
In France, the ministerial program "Sciences à l'École", founded in 2004 on the initiative of the academician Pierre Encrenaz and the General Inspector of National Education Jean-Yves Daniel, supports and promotes scientific and technical culture in secondary schools, among students of general, technological and vocational education and those of post-baccalaureate classes. It contributes to the development of scientific vocations by establishing partnerships with the world of research and business. Educational innovation, creativity, teamwork and scientific encounters are the key words of the project. Since 2011, "Sciences à l'École" has been piloting a high-level, large-scale global geosciences event called the International Olympiad. The competition attracts about 100 young people from more than 40 different countries. Each participating country selects a national delegation composed of 4 candidates and a few accompanying adults, the mentors. The young people selected are under 19 years old. They are in the 11th or 12th grade and must work as a team on a specific topic. To win the prize, the group must answer specific questions in the form of tests, present a research project carried out in the Alps in front of an international jury and study a specific geoscience topic in depth.
This year, the International Geosciences Olympiad is organized by Italy from August 24 to 30, 2022. The French delegation can include eight students, and not limited to four as in the past years.
A word from Jean-Marc Moullet, President of the IESO Scientific Committee, Inspector General of Education, Sport and Research, Dean of the STVST group and President of the Scientific Committee

"The Geosciences Olympiad has several objectives. First of all, it is a demanding selection process that allows us to put together a high-performance team to fly the flag for France, but also to create a dynamic around the geosciences within our educational system. Of course, only four students will represent France in the end, but with the National Geosciences Olympiad, more than 11,000 students are mobilized each year! The aim is for them to deepen their knowledge of disciplines (earth sciences, climate, meteorology, astrophysics) that cross a wide range of scientific fields. The high schools' projects in preparation for this competition help to develop or support scientific vocations in areas of strategic importance for France. Energy, resources, the environment and climate change are just a few examples. The new selection procedures that will concern students in their first and last years of high school starting in 2021 should reinforce these dynamics. In the future, it will be necessary to build a network, which we hope will be increasingly dense and broad, of schools and teachers who involve their students in this adventure while maintaining the link with the students who have represented France in international competitions. The crisis we are going through has largely modified our modes of communication and the communication tools will have to allow us to achieve this ambition."