The scope of our consultancy projects
Eliis provides to the E&P companies services that range from objective driven to full scale interpretation studies. Our consultancy team has extensive experience in seismic interpretation and has already realized numerous projects in many areas around the world. Our input reduces your exploration time cycle, optimizes your understanding of the seismic volume and reduces your risk in well planning decision.
A customizable series of deliverables is provided with the service, including attribute volumes, geomodels, horizon stacks, subtle stratigraphic surfaces and 3D objects (faults, geobodies). Every PaleoScan™ object can be exported to any other platform on request.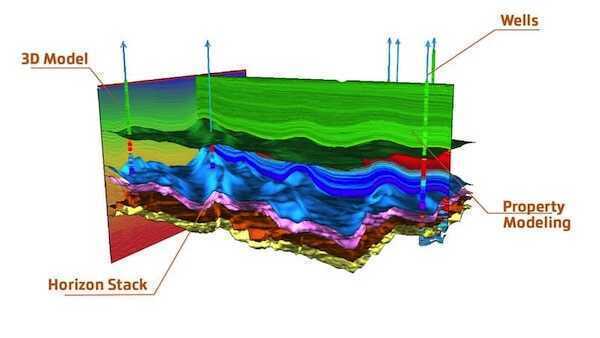 From projects handling to customers' autonomy
An introduction to our technology can be provided in addition to the consultancy service performed on your dataset. Depending on your expectations, the consultants can share their time between the optimization of results and the management of your project.
Locations
Studies can be conducted at your facilities or at our offices in Montpellier, France or Houston, Texas, USA.