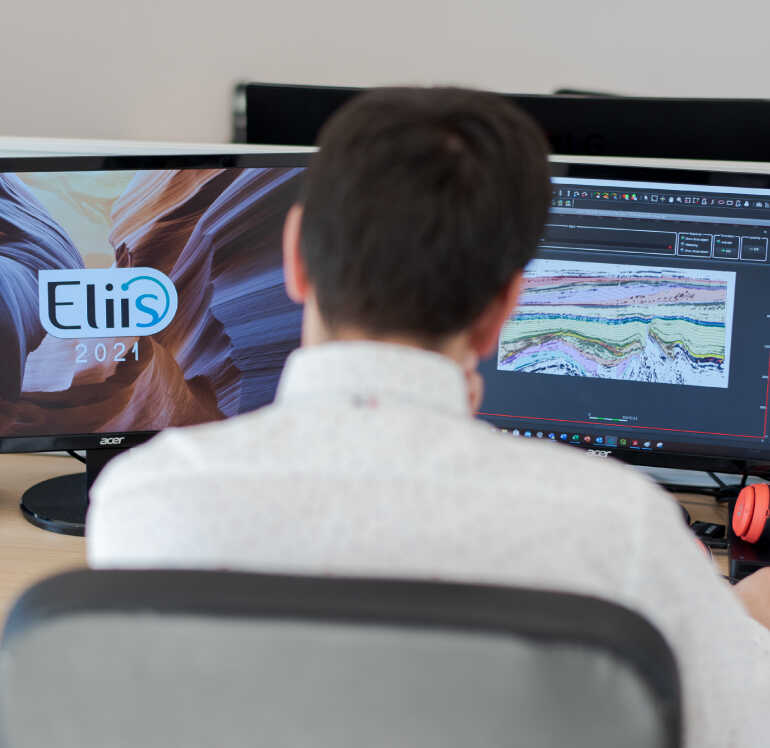 Who we are
Founded in 2007, Eliis delivers innovative solutions in earth sciences and more specifically in the interpretation of seismic images for a better understanding of the subsurface.
Our team of geologists, geophysicists, signal processing and computer engineers have developed PaleoScan™, a new generation of geoscience software, which pushes the analysis of seismic images in 2D and 3D to an unprecedented level of geological expertise.
Our mission is to combine artificial and human intelligences, bringing together the automation provided by a modern software and the expertise of geoscientists. That synergy enables the creation of geological models of unmatched resolution directly from the seismic data. Thanks to our technology and methodology, the interpretation cycles are drastically reduced and the capacity to detect and accurately characterize geological reservoirs is greatly augmented.
A Proactive, Data-driven and Innovative team !
---
SEBASTIEN LACAZE
---
Chief Executive Officer
MARTIAL GHESQUIERE
---
Chief Financial Officer
EHSSAN MESBAHI
---
Deputy General Director
NURSYAZWANI ABDUL JALIL
---
Geoscientist
JEAN-PHILIPPE ADAM
---
Sales Manager - EU CIS
MUHAMMAD ALFATEH SAIFULLIZAN
---
Junior Geoscientist
MARCUS ALVES
---
Senior Geologist
NAOUEL ARIBI
---
Product Analyst
NOR AZHAR IBRAHIM
---
Senior Geophysicist
JUSMILA BAHAROM
---
Vice President - SEA
VINCENT BARRAL
---
Software Engineer
MARION BARRE
---
Product Manager
TESS BOSS
---
Junior Geoscientist
MATTHIEU BOTZ
---
Sales Engineer
ETIENNE BURLEREAUX
---
Software Engineer
NICOLAS CAMI
---
Software Engineer
FLORIAN CARNAC
---
Software Engineer
FLORIAN CHIARAMONTI
---
Graphic Designer
LAURE CLANET
---
Software Engineer
FABIEN CUBIZOLLE
---
R&D Manager
NICOLAS DAYNAC
---
Leading Advisor Sedimentology & Stratigraphy
HENRI DEBISE
---
Software Engineer
CAROLINE DELABYPORTE
---
Finance and Administration Manager
MARC-ANTOINE DUPONT
---
Geologist
ALAIN DUPUY
---
Software Engineer
BENJAMIN DUROT
---
Geoservices Department Manager
Baudia Emmanuelle
---
Product Marketing Manager
LORY EVANO
---
Geosciences R&D Engineer
ADELAÏDE FERDINAND
---
Technical Support & Functional Test Engineer
ALFREDO FERNANDEZ
---
Senior Geoscientist
GABRIELLE FERREIRA
---
Geoscientist
SOPHIE FRAYSSINET
---
HR Manager
SAMI GALAIS
---
Software Engineer
JEAN-LOUP GAUSSEN
---
Software Engineer
CHRISTI GELL
---
North America Sales Director
LOEIZA GICQUEL
---
Geoscientist
MUHAMMAD HAFIZ BAHARUDDIN
---
Geoscientist
FRANCOIS LAFFERRIERE
---
Vice President - Latin America
MARION MANGUE
---
Product Analyst & Delivery Manager
JAKE MARSON
---
Senior Geoscientist
MARCELO MEDEIROS
---
Sales Account Manager
TON MOHAMAD AQIL MOHD ADAWI
---
Administrative Support
NURUL NADIRAH MOHD SHUKRI
---
Geoscientist
NUR NAJEEHAH NASARUDDIN
---
Geoscientist
THINH NGUYEN ERIC
---
Geoscientist
SVEN PHILIT
---
PhD Geologist
JULIEN RAZZA
---
R&D Geophysicist
MOHD REDWAN ROSLI
---
Geoscientist
VIANNEY SAVAJOL
---
Executive Vice President - Business Development
MARIA-EDUARDA TEODORO
---
Junior Geoscientist
STUART WALLEY
---
Regional Technical Business Development Director
THOMAS WILSON
---
Country Manager - APAC
FAHANA ZAWRI
---
Geoscientist
Looking ahead
Over the years, Eliis has become an internationally recognized provider of subsurface geoscience solutions. Its technology, know-how and services are used around the world in many areas, from the exploration and production of fossil fuel energy, to renewable energy, like geothermal, and the strategic storage of hydrogen. Eliis' disruptive technology, used for the detection and characterization of geological reservoirs, is a key asset for stakeholders in limiting environmental risks and offering sustainable energy solutions.
Today, Eliis has a global footprint with offices in the main regions of the world and is broadening its scope to new markets by adding value to the whole geoscience realm.
Eliis' success is based upon the high added value of its software PaleoScan™
, cutting-edge expertise and close connections with clients and partners. Eliis is becoming an actor in the ecological transition offering solutions to the challenges of a sustainable future, gradually shifting from oil and gas exploration to geothermal energy, carbon sequestration and storage and disposal of nuclear waste.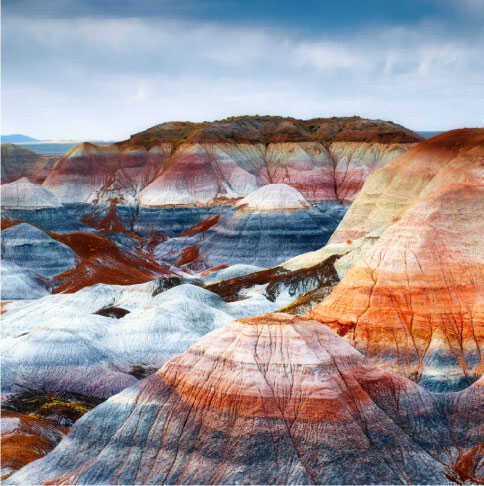 We offer tailor-made training, support and consulting services.
Team-up with the geo-experts from our Geoservices department and let us help you to move your business to the next level !
French Touch in a High Tech !
---
SINCE 2007
Online Support with software update
Consulting on your own data and according to your needs
Custom Training to master PaleoScanTM software
> 120
---
Customers around the world
Eliis' offices around the world
2014 -
Houston, Texas, USA
2016 -
Perth, Australia
2018 -
Kuala Lumpur, Malaysia
2018 -
Rio de Janeiro, Brazil
From finely refined geological understanding comes great opportunities :
Identifying sweetspots at early stage
Enhancing reservoir model
Fast-tracking the decision making process by a rapid and accurate geological assessment
Minimizing risk in drilling decisions