Minerals in the energy transition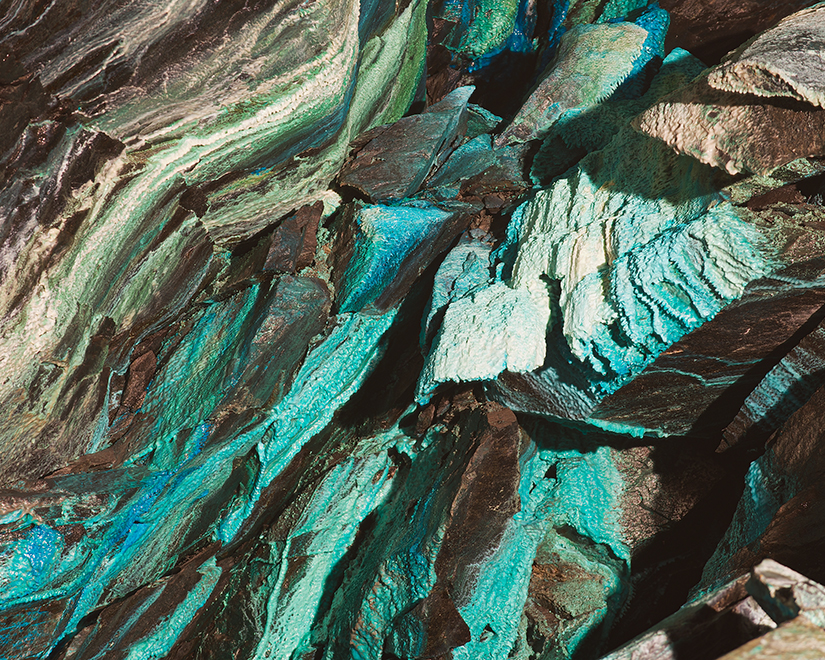 Where to look for the minerals needed for the energy transition?
Low-carbon technologies - wind, solar, green mobility - require far more metals than those linked to fossil fuels. With the development of digital technology, which is also very metal- and energy-intensive, tensions over supplies are becoming increasingly acute and are set to grow in the years to come.
Without minerals and metals, there will be no electric vehicles, no photovoltaic panels, no wind turbines, no smartphones nor computers, and therefore no ecological transition or digital development. This is an aspect of future technologies that is often ignored.
Metal-intensive technologies
An electric car requires 6 times more minerals than a conventional car, an onshore wind power plant 9 times more than a gas power plant of similar size. A smartphone requires 70 different metals whereas a photovoltaic panel or a wind turbine requires 15 to 20. The "transition to a low-carbon energy system is expected to lead to a considerable increase in requirements", emphasizes the International Energy Agency (IEA) in its May 2021 report.
Lithium, cobalt, nickel, copper, rare earths... For the past decade, the rapid development of digital and green energy has put unprecedented pressure on several so-called "critical" minerals. According to AEI, their increasingly high and volatile prices could compromise or slow down the transition to a sustainable future.
A growing demand
In its Net Zero Emission scenario, which is supposed to make it possible to achieve carbon neutrality in 2050, the IEA indicates that, in the energy sector, global mineral requirements could increase sixfold by 2040 compared to today: doubling of copper requirements for the expansion of electricity grids, a 50-fold increase in metal requirements and a 100-fold increase in lithium requirements for the development of electric vehicles and batteries, not to mention the need for cobalt, nickel and graphite, which are also expected to grow intensively over the coming years.
Unfortunately, "today, the data shows a looming mismatch between the world's strengthened climate ambitions and the availability of critical minerals that are essential to realising those ambitions," warns Fatih Birol, the IEA's executive director.
Why such concerns about supplies?
First, there is a high concentration of mineral and metal production. Most countries have no independence for these raw materials. For lithium, cobalt and certain rare earth elements, the top three producers account for more than 75% of supplies. For example, the Republic of Congo produces 70% of the world's cobalt and only 5 companies from 3 countries (China, United-States and Chili) produce 90% of the lithium.
Secondly, it often takes time to start exploiting a resource. When investors hesitate, the time required to implement new mining production becomes even longer, making future supplies even more uncertain.
Resource scarcity and environmental issues
Concerns about supply also stem from resource scarcity. By 2050, 90% of current copper, 83% of current cobalt and 62% of current nickel resources may have been consumed. Furthermore, when a resource is heavily exploited, its concentration in the rock decreases, requiring more energy - and therefore financial investment - to exploit it. These geological and economic "criticalities" increase the risks of shortages, uncertainties, and price hikes.
A final area of concern is the working conditions of miners, which are often deplorable, and the pressure on the environment, particularly on water resources. In countries with chronic water stress, such as Chile, Argentina or Australia, mining, which requires very large quantities of water, can compete with agriculture, and generate conflicts. In addition, as the mineral concentration of rocks decreases, more rocks are extracted and then stored in waste rocks dumps, which increases the risk of toxic substances leaking into the environment.
Reducing needs and better managing supplies
Reuse-repair, metal recycling, and combining car- and ridesharing could help reduce metal needs by 60%. But to achieve the goals of the Paris Agreement, better governance of all low-carbon technology supply chains on a global scale will be essential. This will need to be accompanied by the promotion of more environmentally, socially and economically responsible and sustainable mining, and the relocation of some of these mines.
At the European level, the European Raw Material Alliance (ERMA) brings together more than a hundred European actors (mining industries, universities, research centers, etc.) with the aim of ensuring reliable, secure, and sustainable access to metals and minerals. The European Union is working to promote a lithium industry by financing research projects with the European Institute of Innovation and Technology (EIT RawMaterials), involving France, Portugal, Spain, Sweden, and the United Kingdom.
In France, underexplored potential and many areas to explore
According to the Pôle Avenia, France's subsoil is rich in rock and industrial mineral resources (antimony, barite, beryllium, bismuth, cobalt, tin, fluorite, germanium, lithium, niobium, gold, silicon metal, tantalum, titanium and tungsten) corresponding to 13 of the 30 metals identified by Europe as "critical". The exploitation of lithium, present in the Massif central and the Massif armoricain associated with rare metal granites and pegmatites, could, for example, enable France to become self-sufficient for this raw material.
However, many areas remain to be explored: those located beyond the first 50 to 100 meters of depth, those that were not covered by the Mining Inventory conducted between 1975 and 1992 (one third of the basement areas, i.e., ancient massifs) or, in French Guiana, those located outside the coastal area. Modern exploration methods could enable us to deepen our knowledge and lead to the discovery of new deposits.
Véronique Molénat, Scientific Editor
Sources