Interview with Nicolas Pelissier, 45-8 Energy President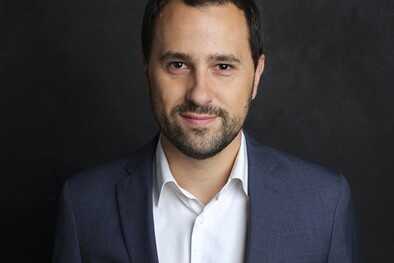 "The power of PaleoScan will be extremely useful for our business"
45-8 Energy is a startup specialized in the environmentally responsible exploration and exploitation of helium and hydrogen. Founded in 2017 and based in Metz (France), the company now employs 18 people. It has just completed a second round of funding of €5.5 million. 45-8 Energy has received the french GreenTech label which distinguishes the excellence of innovative project carriers with high economic potential.
You are specialized in the exploration and exploitation of helium and hydrogen. Why these two gases?
We are indeed interested in hydrogen and helium. In many countries and geological contexts, hydrogen and helium are associated. Helium is an extremely expensive resource that we import 100% of in Western Europe at great energy cost. Our mantra is the covalorisation of the resources involved. This should make it possible to lower extraction costs. For example, if we collect a gas containing 30% hydrogen and 1% helium, helium being an extremely expensive gas, its exploitation will make it possible to finance the exploitation of hydrogen, which will thus be less expensive and more profitable, while allowing a major reduction in the carbon impact via the local use of these resources.
How far along are your exploration projects?
Currently, we are working in France where we have filed two exploration permits, including one in the Nièvre region over an area of 250 km2. We are also working in three European countries and are accelerating our international development, particularly in Australia, Morocco and Brazil. At the Nièvre site, we plan to set up a pilot helium production unit in 2023 before an industrial phase expected to begin in late 2027.
What is your approach to characterizing the sites of interest?
We use proven technologies from the mining and oil industries, as well as from agriculture, which we adapt to our specific needs. These approaches require the development of specific technologies. For example, we need to monitor gas leaks in surface rocks over the long term. We have therefore developed connected sensors based on a rather revolutionary semiconductor technology that continuously analyzes these leaks and sends the data to the cloud. Another example is the need for us to use geophysics extensively. With helium and hydrogen exploration, we are at depths of mainly 0 to 1,000 meters, which is much shallower than oil exploration. We therefore need to adapt existing petroleum imaging techniques while exploring other geophysical options more traditionally used in mining, hydrogeological or geotechnical exploration. For this, we are developing numerous collaborations and have set up 7 projects in recent years.
What will PaleoScan bring to you?
I come from the oil industry, so I know very well the potential of PaleoScan! It is a particularly powerful tool, a fundamental
assistant for seismic interpretation. It will be extremely useful for our activities. We are not only working on seismic, that's why we would like to develop PaleoScan by opening it to other data (gravimetric, magnetic, tomographic, gamma spectrometry, etc.). The goal is to make interpretations of areas located in the first 500 to 1000 meters below the surface. These developments should also open up opportunities for professionals working at medium depths, particularly those involved in medium-depth geothermal energy, geotechnics, mining, hydrogeology, etc.
What will the production units look like?
We are working on modest-sized deposits at shallow depths. This allows us to develop an industrial activity that respects the environment and local residents. For example, the fact that we are not using gas liquefaction will enable us not only to build units the size of farm sheds, which means they will take up very little space, but above all to make substantial energy savings.
As far as hydrogen is concerned,the goal is to make a local production with distribution units for mobility and heavy industry (for trains, buses, trucks and industries close to the exploitation place). For helium, transport will be limited to 1000 km around the place of operation, 5 times less than what is done today in Western Europe.
Interview by Veronique Molénat