PaleoScan™ 3D Relative Geological Time Model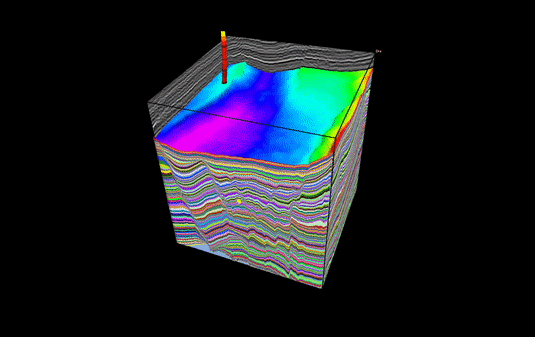 The 3D Relative Geological Time (RGT) model is an unique product from the PaleoScan™ Full-volume, semi-automated 3D seismic interpretation workflow. In the workflow, the software automatically auto-propagates all the horizons available in the 3D Seismic Volume via the 3D Model Grid and then interpolates them stratigraphically to build the 3D GeoModel. However, poor quality data zones (e.g noisy or low amplitude seismic interval) might reduce the quality of the interpretation some time (Figure 1).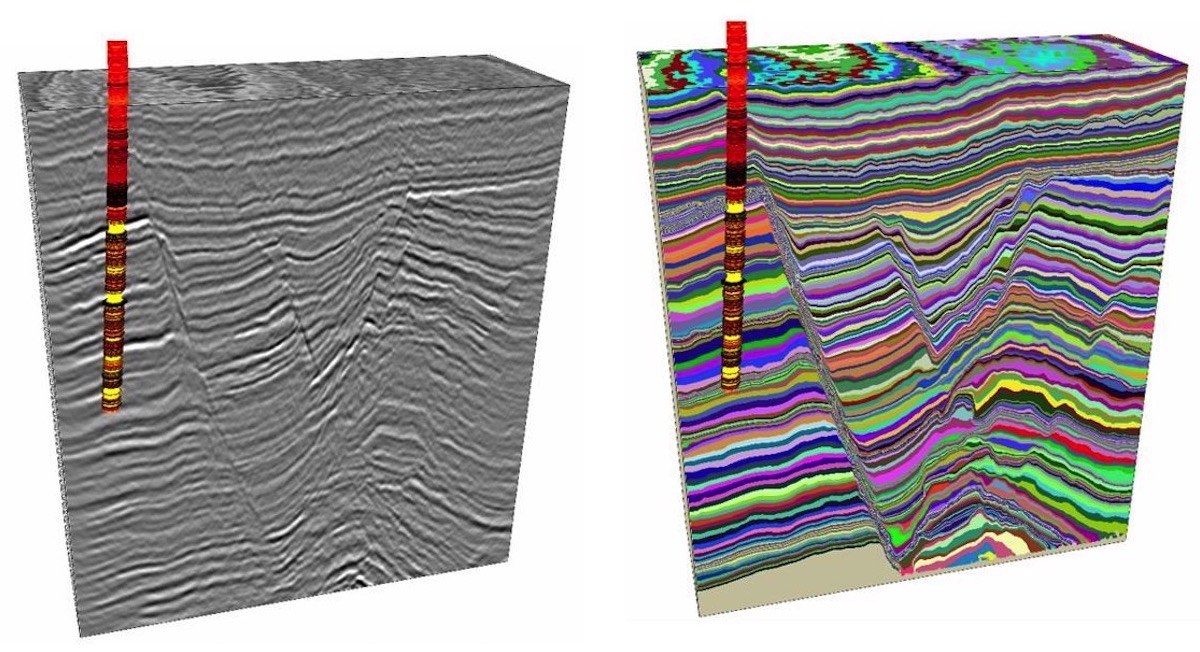 To overcome that challenge, we have an alternative way to build the 3D RGT model, which is based only on the most reliable reflectors - highlighted as marked horizons in the 3D Model Grid.
In other terms, the seismic signal at the background will be neglected and the software only interpolates these marked horizons and then iso-proportionally divides the intervals between them (Figure 2). Hence, the interpreters will have better control over the geometry of the 3D RGT model.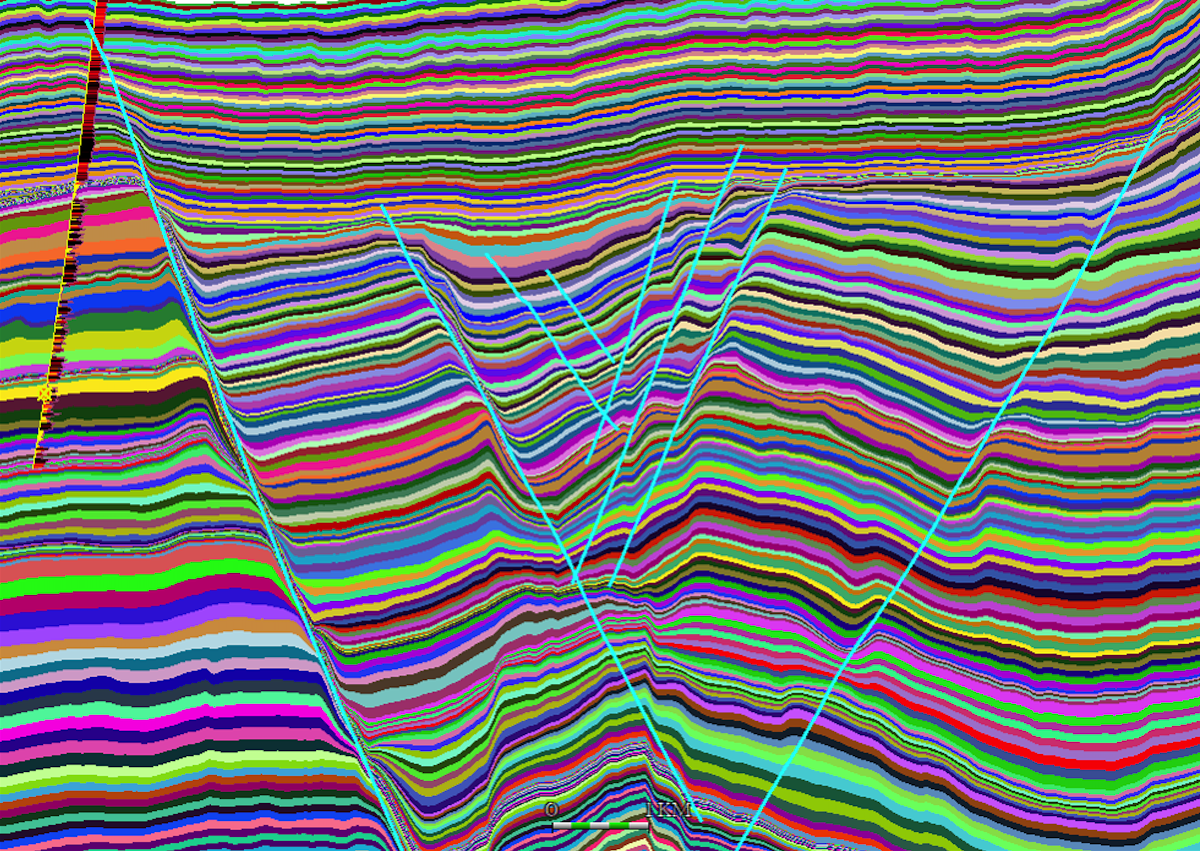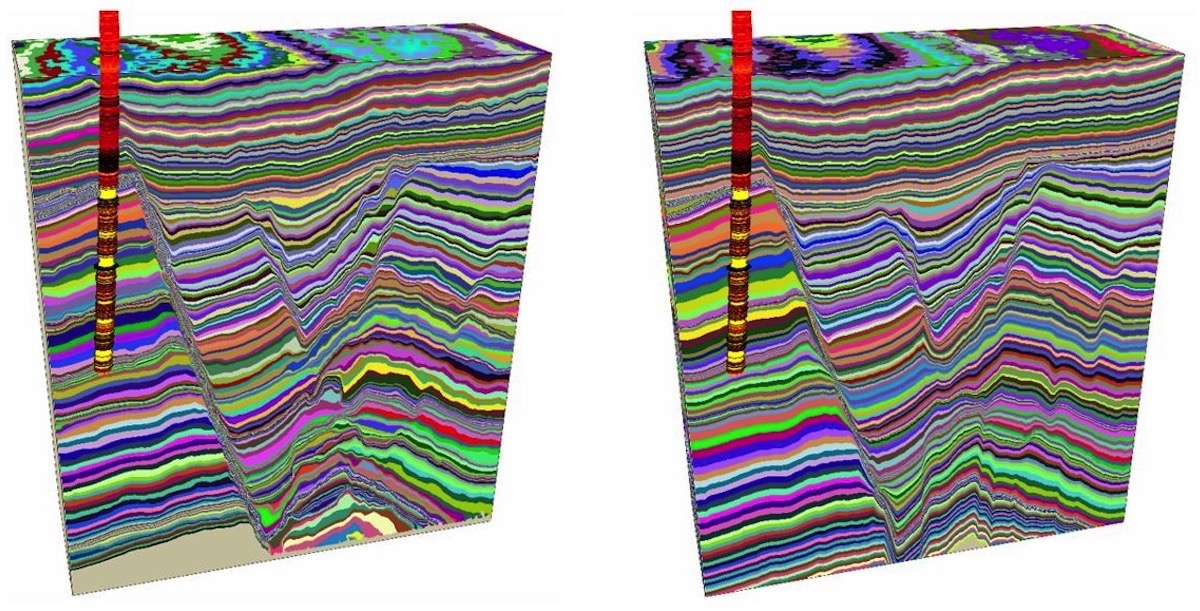 Case study: Draeck 3D, offshore North West Shelf, Western Australia.

To find out more about the 3D Relative Geological Time Model, click here or drop us a line at contact@eliis.fr.
Laissez-nous un commentaire !