Training Perth 25th-27th February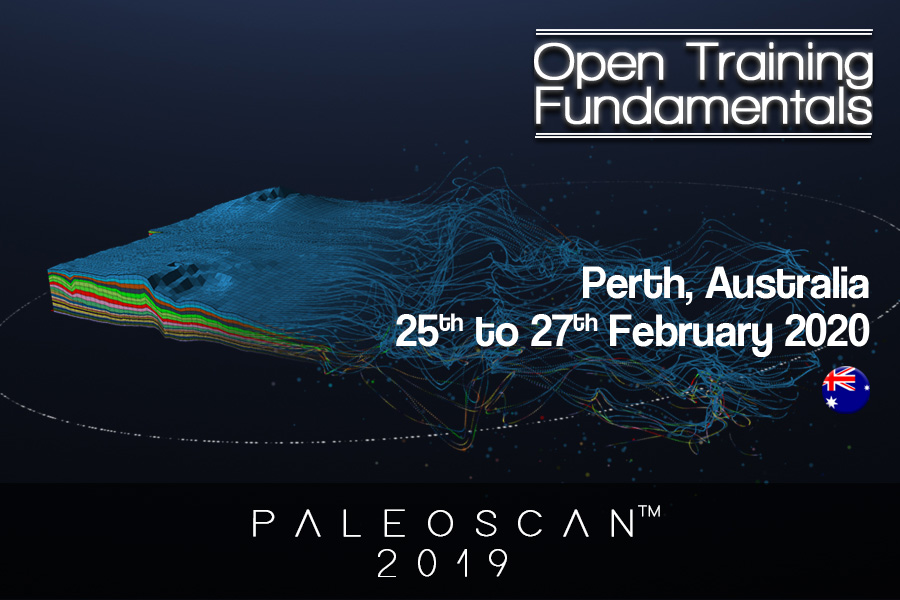 Overview
This 3-day course covers the fundamentals of PaleoScan™ 2019, including an introduction to the Automatic Fault Extraction, the Geo-cellular grid creation and the Python API.
Don't miss it!
When
25th -27th February 2020
From 8:00 am to 3:30 pm
Price
$850 per day
$2,200 for 3 days
Client support
Software Installation / license support
Whether you are new to PaleoScan™ or interested in knowing the latest features of the 2019 version, this course will teach you the workflows and the tools to efficiently achieve a global seismic interpretation with a high level of confidence!
The main topics of the course are:
Fault and Horizon Interpretation
Model Grid refinement and Geomodel creation
Horizon Stack
Spectral decomposition/Color blending
Geobodies extraction and classification
Sequence Stratigraphy
Geo-cellular grid creation
Python API for custom workflows.
The participants will train on the latest version of PaleoScan™ 2019.
Hardware and software will be provided by Eliis.
We are looking forward to seeing you in Perth!