Eliis and UTP Strategic Collaboration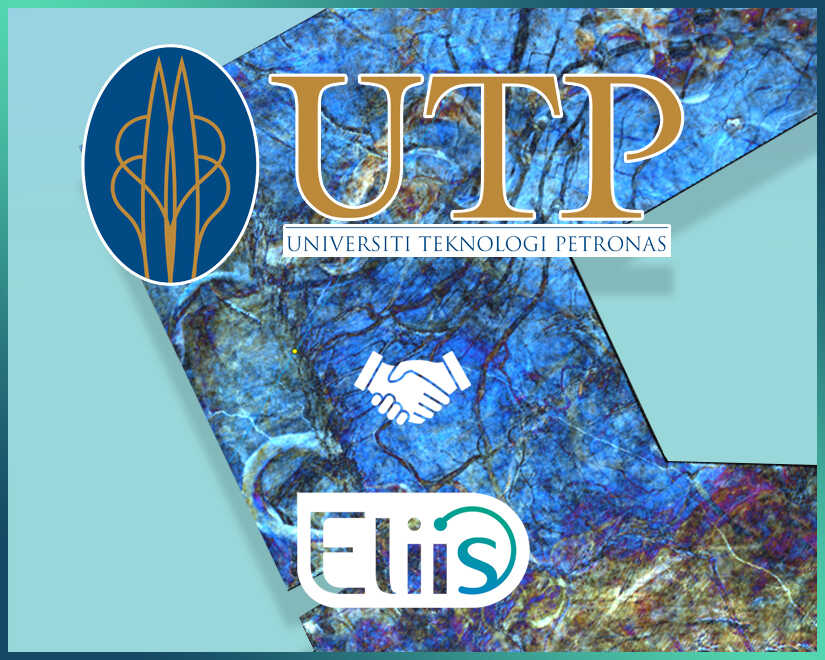 UTP AND ELIIS ANNOUNCE STRATEGIC COLLABORATION TO ENHANCE DIGITALISATION IN GEOSCIENCES
Seri Iskandar, 29 March 2022 - Universiti Teknologi PETRONAS (UTP) and Eliis Sdn. Bhd (Eliis), an international software leader in seismic interpretation and geoscience services provider, have signed a Memorandum of Understanding (MoU) to expand their collaboration in both academic and research activities.

The MoU was signed by UTP Vice Chancellor, Professor Ts. Dr Mohamed Ibrahim Abdul Mutalib and the Vice President of Eliis Southeast Asia Region (SEA), Jusmila Baharom.

UTP Director of Institute of Hydrocarbon Recovery, Associate Professor Dr Syahrir Ridha and Geoscientist of Eliis, Nurul Fahana Zawri witnessed the signing.

Eliis is a French-based company who provides a competitive and integrated seismic interpretation software that empowers energy companies to achieve successful 2D and 3D subsurface investigations. Through the PaleoScan™ platform, geoscientists can rapidly and efficiently screen through an entire seismic cube and seamlessly analyze digital data.
This collaboration was initiated through Eliis' donation of a 15 PaleoScan™ software licenses to UTP valued at USD2.25 million each year. Since then, Eliis has worked closely with UTP Geoscience Department and UTP Southeast Asia Carbonate Research Laboratory (SEACaRL) through software training, joint research collaborations and student development programs.
"Through this collaboration, we had achieved activities such as joint research project and publication as well as student internship program. We are keen to embark on a new collaboration with Eliis in research towards sustainable development as well as to upscale the software skills of our future geoscience graduates through the embedment of the PaleoScan™ certification software training in student academic program. We believe that our future research and academic collaboration will align with the industry's future direction and are ready to catch up with the fast pace of this digital era," said Mohamed Ibrahim.
"Providing high-level geoscience technological instruments to all future geosciencientists are crucial in addressing the major challenges of energy, climate and economy the world is facing today. Through our successful collaboration with UTP since the last 4 years, we are committed to consistently engage and support robust geoscience programs and provide the opportunity for students and researchers to better embrace and adopt digital data in performing high-standard evaluations. We are proud and honored to be part of this synergy to further nurture and equip the new generation of geoscience talents," said Jusmila Baharom.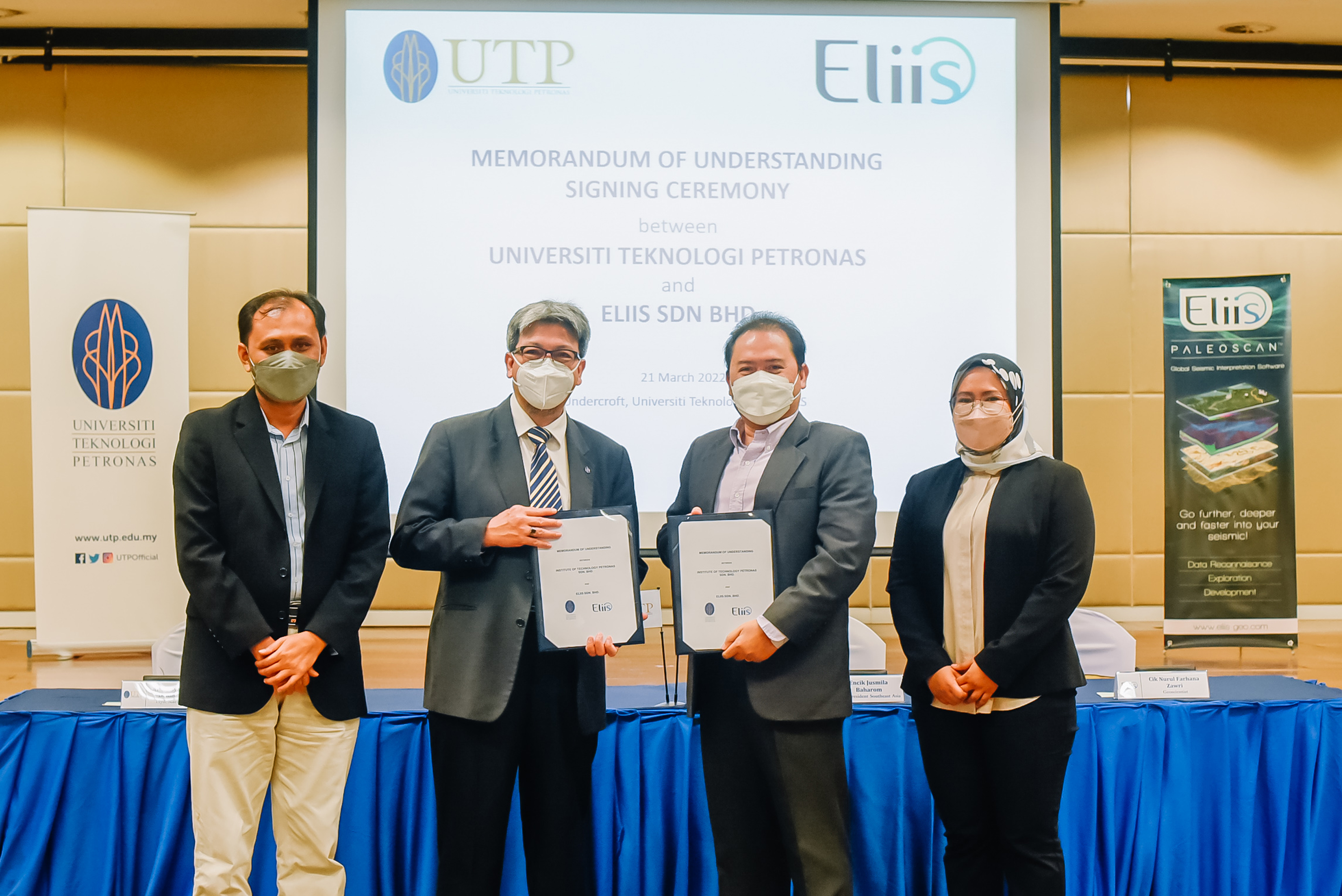 About Universiti Teknologi PETRONAS (UTP)

Founded in 1997, UTP is one of the leading universities in the region. It offers a wide range of industry-relevant engineering, science, computing and business management at undergraduate and postgraduate levels.

The university conducts extensive research activities in collaboration with PETRONAS as well as other institutions and industries, locally and abroad, on six research focus and niche areas. They are self-sustainable building, transport infrastructure, health analytics, hydrocarbon recovery, contaminant management and autonomous system.

25 years on, the university has produced over 20,000 graduates from more than 60 countries and has become one of the main feeders within the region in producing competent talents and workforce. For more information, visit www.utp.edu.my. Follow us on our social media at UTPOfficial.

Media enquiries to:
Suhaila Sharaini, Corporate Communications
E: suhaila_s@utp.edu.my
About Eliis
Eliis provides an integrated seismic interpretation software that enables energy companies to achieve successful subsurface investigations, creates new opportunities for energy supply enhancement and de-risks the decision-making process. PaleoScan™'s cutting-edge technology, used for the detection and characterization of geological reservoirs at unprecedented level, is a key asset for accelerating E&P workflows and limiting environmental risk. Our mission is to provide sustainable and affordable subsurface energy solutions to cover the world ever-growing energy demand.
Learn more about Eliis at www.eliis-geo.com.https://www.eliis-geo.com/about-us-a.html
Laissez-nous un commentaire !